G&G Holistic Rehab
call 800-926-8043 to contact
G&G Holistic Rehab

1590 N.E. 162 St. #200
North Miami Beach, FL 33162
800-926-8043
Residential - $10,000 - $20,000
Visit Website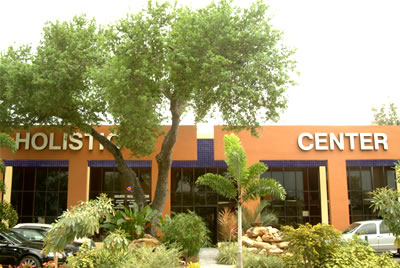 About G&G Holistic Rehab
G&G Holistic Addiction Treatment Program is a nationally recognized drug and alcohol rehab and treatment center with a comprehensive and integrated Mind-Body-Spirit approach to the treatment of addictions and co-occurring disorders. We have over 20 years in the business of helping fellow addicts and alcoholics to recover from the torments of their addictions and we are fully accredited by the Joint Commission on Accreditation of Healthcare Organizations- the Gold standard in Health Care Quality Assurance.
We know the barriers to successful drug and alcohol treatment that a person's environment of people, places and things cause and provide a safe a supportive living environment in our beautiful gated community. Recovery Coaches are on premise 24 hours a day seven days a week and the entire community has state of the art security cameras throughout.
Each client receives over 40 hours a week of individual and group therapy and all of our therapists hold a masters degree or beyond in their respective disciplines. We match each client to the therapists whose treatment modality will best serve the individual. Treatment modality specialties include but are not limited to: Mindfulness, Motivational Enhancement Therapy, Cognitive-Behavioral Therapy and Transformational Therapies. In addition each client receives chiropractic care, therapeutic massage and nutritional consultation.
By successfully integrating these Holistic addiction treatment components we provide each client with the best foundation they can have for achieving not only lasting recovery from their addictions but as importantly a better way of living a successful and joyous life.
Amenities
G&G Holistic Addiction Treatment offers a wide range of amenities including various indoor and outdoor recreational activities, luxury accommodations and fitness classes aimed at helping patients heal on all levels. Amenities include:
Nutrition counseling
Gourmet meals
Tropical location
World-class gym visits
Access to Yoga, martial arts and meditation classes
Therapy
Our goal is to help clients build self-esteem and self-confidence and to give them the tools to deal with life on life's terms. With a sense of empowerment and self-worth, our clients' are in a better frame of mind to say "no" to unhealthy, addictive behaviors and to say "yes" to the healthy choices that make life worth living.
Psycho-emotional Therapy
Nutritional Consultation
Spirituality
Yoga
Meditation
Massage Therapy
Like skills training
Individual Counseling
Group Counseling
Family Counseling
Family Program
Specialties
The disease model of addiction implies that there is something wrong with a person that cannot be healed. For example, research has shown that there are alcoholic biochemistries that make some people predisposed to addiction. Rather than a "disease", we view addiction as a 'dis-ease' which causes an imbalance and disharmony in the life of a human being. Furthermore we believe that the symptoms are physical, psycho-emotional and spiritual conditions, which can be treated and/or managed, and their impact dramatically reduced.
While we acknowledge that there may be predispositions to addiction, we focus more on identifying and treating the specific areas of dis-ease and work toward helping the client restore balance both inside and out. We do this using the most progressive 21st century modalities available. In addition, our professional staff has the training and experience to profoundly address any emotional issues, childhood traumas and other significant personal and interpersonal problems, which may come up in the course of treatment and which have an impact on the person's addictive behavior and quality of life.
Staff
Duchess Raufman, M.S, Program Director
Graduated from Florida International University with a Bachelor of Arts in Psychology on August 2001. She also has a Master of Science in Mental Health Counseling from Nova SouthEastern University on June 2003. She is a member of the Florida Mental Health Counselors, a registered intern for Mental Health Counseling, and a certified CFARS and FARS. Her experience includes therapeutic behavioral services for children and adolescents; screening assessments to Miami-Dade and Broward County Jails; case management; counseling sessions for individuals, couples, groups and families; group therapy for dually diagnoses clients; facilitating 12-Step groups.
YOUR TREATMENT MAY BE COVERED!
Call now to find out if FREE TREATMENT is available to you!