Mandala Healing Center
call 800-923-2803 to contact
Mandala Healing Center

5404 East Avenue,
West Palm Beach, FL 33407
800-923-2803
Residential - $10,000 - $20,000
Visit Website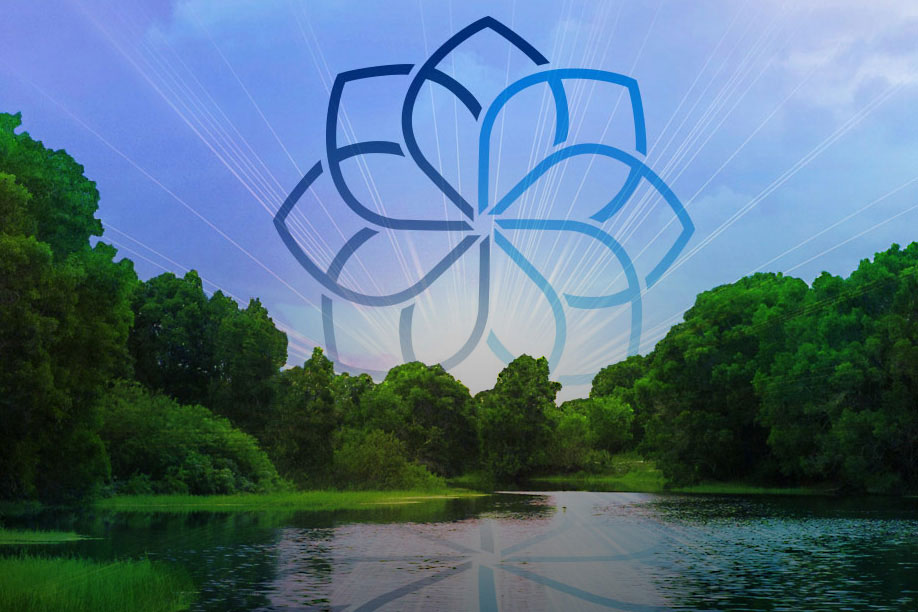 About Mandala Healing Center
Mandala Healing Center is located on an 8-acre campus in West Palm Beach. This secluded and serene property allows our program to fully embody what true healing is, giving our clients the ability to focus on health, wholeness, and lasting sobriety.
The Mandala, a sacred geometric symbol, serves as a meditative guide intended for an individual to achieve wholeness and balance. It allows a person to achieve internal peace, and assists with healing the mind, body, and spirit.
The Mandala Healing Center is committed to treating each person as a whole, integrating a healthy lifestyle that will help our clients truly heal from the inside out. At the core of healing is exceptional clinical care. Our dynamic addiction treatment methods provide a foundation for life-long recovery through addressing the underlying causes of suffering in today's families. Our clients are empowered to reclaim their lives and restore their health, free from addiction and substance misuse.
Amenities
A safe, serene environment can play a major role in a client's attitude and response towards treatment. Situated on an 8-acre campus in West Palm Beach, the Mandala Healing Center is a retreat-like sanctuary that was designed to allow the focus to be on true healing. The Mandala Healing Center's residential facility offers a premium living environment along with expert treatment services. When a client is entering treatment, protection and structure is critical. Having an environment that allows clients to distance themselves from the stimulus of a crowded community as well as the distractions of the outside world, gives them the opportunity to truly work on themselves and begin to heal from within.
The Mandala Healing Center firmly believes in the need for a long-term program and a full continuum of care to help our clients achieve lasting sobriety. When our clients transition to our South Campus in Boca Raton, they are given more freedom to utilize the skills that they have learned while in our care. Clients will enter our intensive outpatient program as well as our life skills program, and reside in gender segregated transitional living. As they go through this level of extended care, our clients are taught vital life skills to learn how to get back into the world in a safe and supportive environment.
Therapy
At the Mandala Healing Center, we are sensitive to the fact that every person we treat comes from a different background and has a unique set of needs. Our wide array of addiction treatment offerings allows us to cater to each client's strengths, and find the programs and activities that work best for each person. Our evidenced-based programs and holistic methods are designed to keep clients engaged in treatment and develop the necessary life strategies and skills to sustain long-term sobriety and achieve optimal health and internal balance.
The following programs and activities are offered at the Mandala Healing Center. Staff and clients work together to determine the best programs for each individual:
Individual Therapy
Group Therapy
Family Therapy
Art Therapy
Spiritual Workshops
Health & Wellness Programs
12 Step Programs
RTMS Therapy
Specialties
Our private facilities specialize in treating alcoholism, drug addiction, and co-occurring disorders. The Mandala Healing Center treats clients experiencing one or more of the following conditions:
Alcohol Addiction
Drug Addiction
Bipolar Disorder
Depression
Trauma
PTSD
Anxiety Disorders
Sleep Disorders
Staff
Dr. Darryl Appleton, M.D., D. ABSM, ABPN, Medical Director
The Mandala Healing Center's triple-board certified psychiatrist, Dr. Darryl Appleton, recognizes that many individuals with a history of substance abuse or alcoholism attempt to self medicate in order to manage underlying problems with depression, anxiety, and/or trauma. Frequently, such underlying problems need to be dealt with therapeutically prior to addressing the more tangible and discernible substance abuse. The Mandala Healing Center is prepared to work with each individual to address these underlying problems through multiple treatment options. In fact, The Mandala Healing Center is one of the first treatment centers to offer the new, ground-breaking rTMS magnetic stimulation treatment designed to target and treat co-occurring disorders without the use of psychotropic medications.
Dr. Appleton has been recognized internationally for his research, evaluation and treatment of major depression, mood and anxiety disorders, as well as sleep disorders. He has conducted extensive research on the correlation between chronic pain and sleep disorders as well as the effects of anti-depressants on sleep quality. A frequent contributor to leading medical journals, Dr. Appleton is often called upon as an expert for radio and TV, consumer publications and internet forums.
Dr. Appleton is triple-board certified by the American Board of Psychiatry & Neurology (ABPN), the American Board of Independent Medical Examiners (CIME) and the American Board of Sleep Medicine (ABSM.) He is also a fellow at the American Academy of Sleep Medicine (AASM) and the Royal College of Physicians and Surgeons of Canada (RCPS). Dr. Appleton completed his medical internship and residency in Psychiatry at the University of Miami and Jackson Memorial as well as a Fellowship at the University of Toronto in Neuropsychiatry.
Since 2003, Dr. Appleton has been actively involved in psychiatry and sleep medicine practices including the Appleton Clinic in Toronto, Sleep and Fatigue Treatment Center in Delray Beach, Florida, and BrainStim Health and TMS Therapy.
Jennifer Nelson, LCSW, CSAT, Clinical Director
As director of the clinical department, Jennifer is responsible for developing and maintaining our clinical and family program. She uses evidenced based practices and task based approaches to offer our clients the most effective clinical care. Jennifer is in constant communication with the admissions department to ensure that our facility can provide all of the services a client needs in order to gain the skills necessary for long-term recovery. One of her favorite tasks in this role is the professional development of the therapists in her team. She encourages them to utilize appropriate and effective interventions with their clients to achieve optimal results.
In 2007, Jennifer began her career in a residential treatment center working with chemical dependency and co-occurring disordered clients. During that time, she developed and implemented an experientially based trauma service, as well as an eating disorder track. Her care plans included treatment modalities that addressed anxiety, depression, trauma, and intimacy disorders.
Jennifer is a Licensed Clinical Social Worker who received her Master's degree from Florida Atlantic University in 2007. She is a Certified Sexual Addiction Therapist, EMDR trained, and has extensive training using psychodrama and experiential techniques. Jennifer uses research-based methods and task based approaches when working with clients to foster long-term recovery.
Michael Herbert, CAC, CASAC, ICADC, Director of Program Development
Michael Herbert is an internationally recognized clinician in the addiction treatment industry. With over 20 years' experience, he is an accomplished expert on addiction counseling, self-help groups, aftercare programs, and the general implementation of drug abuse prevention strategies.
He previously taught addiction counseling at Behman Hospital in Cairo, Egypt, while holding a position as a consultant at the Cairo American College and the Maadi Psychological Center.
Michael is an accomplished ultra-marathon runner, previously running as far as 150 miles across the Sahara Desert in Egypt and Lewa Downs in Kenya. He is also an armed force veteran, serving the Navy branch for the United States Armed Forces for 5 years.
YOUR TREATMENT MAY BE COVERED!
Call now to find out if FREE TREATMENT is available to you!