Orchid Recovery Center
call 800-939-2891 to contact
Orchid Recovery Center

2925 10th Ave N
Palm Springs, Florida
800-939-2891
Residential - $10,000 - $20,000
Visit Website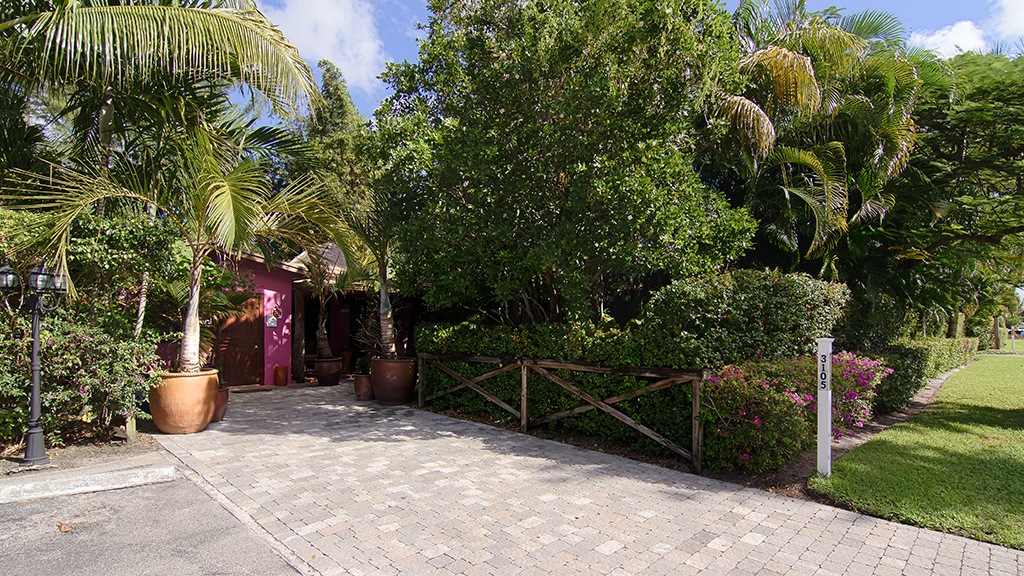 About Orchid Recovery Center
The Orchid is a drug and alcohol rehab facility located in South Florida that is specifically geared to the needs of women afflicted with addiction and unresolved trauma. A women's treatment center is better equipped to address the gender-specific problems of women in recovery.
The Orchid was founded to meet the needs of women that were not being addressed by the recovery community. The Orchid holds the belief that substance abuse in women has a cause, a progress and a societal perception different than that of men. Specifically women addicts are more likely to have poor self-concepts of guilt and blame, and mental health problems than male addicts. Furthermore, they are more likely than men to let social stigma, labeling and guilt prevent them from seeking help.
The Orchid Model of recovery was created to address these differences. It provides a different experience due to its embrace of the relational growth model first espoused by Dr. Karen Dodge, its focus on trauma and its dedication to a holistic approach to recovery. The relational growth model poses that recovery in women is more likely to be successful when a woman is a part of a trusting, interdependent network of other women. To help women create this network, the relational growth model guides and encourages women to live, work, play and communicate with one another during the recovery process.
The Orchid Model of treatment identifies that the impact of untreated trauma on women in early recovery can be devastating. This trauma often leads to unhealthy choices, a continuing inability to function without chemicals and chronic relapse. This trauma can be significant or persistent physical, emotional, verbal or sexual abuse in either the past or present that affects a woman's self-esteem, emotional well-being or ability to cope.
Amenities
A dedication to holistic healing also informs the supportive treatment modalities that address our clients' bodies and spirit. Conscious eating, regular vigorous exercise and participation in spiritual work such as yoga therapy, meditation and Twelve Step meetings are all valuable parts of the Orchid Model. An important part of the Orchid Model is the facility itself. Instead of an institutional or medical services appearance, the The Orchid is designed with the aesthetics of healing in mind. Colors have been chosen to create specific feelings of energy or calm, and the rooms have been designed to foster either socialization or quiet contemplation.
Tranquil environment
Luxury accommodations
Nutritional counseling
Spiritual counseling
Fitness therapy
Access to fitness and holistic care
Therapy
Therapeutic techniques used at the Orchid include not only the conventional one-on-one cognitive behavioral therapy treatment, but also additional forms of treatment that allow women to safely explore and address their personal issues. Dynamic experiential group work, family sculpting, psychodrama treatment, art therapy and group counseling sessions enable women to experience and express their emotions in a variety of different ways. During these therapies, the all-women atmosphere encourages women to speak honestly and openly in ways that the presence of men might inhibit.
Individualized treatment programs
Women's transition therapy
Group dynamic therapy
Psychodrama
Family of origins
Life skills
Hormone therapy
Art therapy
Healing sounds
Yoga
Acupuncture
Nutraceuticals
Specialties
The Orchid specializes in progressive addiction treatment programs that are unique not only because we only provide rehab to women, but because the rehab experience here is so rich – focusing on enhancement of a woman's physical health, emotional needs and spirituality.
To help treat women with drug addiction effectively, Orchid utilizes the groundbreaking treatment programs developed by Dr. Karen Dodge. Click here to learn more about Dr. Dodge and how her work paved the way for women's recovery success stories around the world.
Dr. Dodge created a treatment modality called "relational growth", which simply put, found that women overcome addiction faster and more completely when they are supported by a community of other women who are experiencing the same issues and facing the same challenges related to alcohol or drug addiction.
And that support system is the very essence of the alcohol and drug rehab experience at The Orchid. This is where women help other women heal, and expert counselors and therapists guide the way with a series of holistic programs designed to improve all aspects of the individual.
Staff
Peter Harrigan, Chief Executive Officer
Peter A. Harrigan CEO of the Orchid Recovery Center is a respected addiction industry leader. Peter has been committed to research based holistic treatment, and provides state of the art holistic treatment services in his network of centers. Orchid Recovery Center provides Holistic Detox Services, Residential Treatment Centers, and Out Patient Services through-out the United States.
Giri Bek, RHN, Conscious Eating
Giri's own healing journey brought her to the Healing Arts over 15 years ago. She is a Certified Yoga Instructor, Transformational Breath Facilitator and Reiki practitioner. As a Registered Holistic Nutritionist, she offers the clients at Orchid an Introduction to the "Conscious Eating" paradigm, an expanded approach to nourishment on all levels; mind, body and spirit.
Karen Polin, BFA, ATR, Art Therapist
Loren Seaman, Outreach Coordinator
Ms. Seaman has been with The Orchid since its inception after deciding to make a career change that allowed a lifelong dream to come true of working in the substance abuse field. Her experience in marketing and public relations and her primary goal of "helping women heal" is what sparked her career at The Orchid. Loren's unfaltering dedication to her work is only shadowed by her ongoing commitment to be able to provide women with the quality treatment services that they deserve. "I am honored and blessed to work with our caring staff and inspired by all they do to change the lives of every individual who walks through our doors."
Dr. Randal Lyons AP, LAc, Acupuncture
Dr. Lyons is one of the United States' top acupuncturist and seamlessly melds auricular therapy with proven-successful traditional oriental medical techniques. He is a Board Certified Acupuncturist and Chinese Herbologist, a licensed Doctor of Oriental Medicine and consultant to treatment centers throughout the world. He is the author of "Opening the Eyes of the Heart".
Mindy Appel, LCSW, ACSW, LMFT, Clinical Director
Mindy has been a therapist at Orchid since 2006 and is now the Clinical Director. She graduated from Tulane University and completed her internship at Tulane Medical Center. With over 20 years of experience, she is a qualified clinical supervisor and has supervised staff and student interns.
Her passion and specialty is in women's issues including treating addiction, mental health issues, trauma/PTSD, anxiety, depression, as well as eating disorders. She has trained with Virginia Satir, in family systems, family sculpting, experiential therapy, psychodrama and facilitates these groups at Orchid. Mindy also serves as liaison with referral sources and works closely with therapists, and interventionists throughout the country assuring continuity of care for our clients. Mindy is a dedicated member to the Orchid Recovery program.
YOUR TREATMENT MAY BE COVERED!
Call now to find out if FREE TREATMENT is available to you!